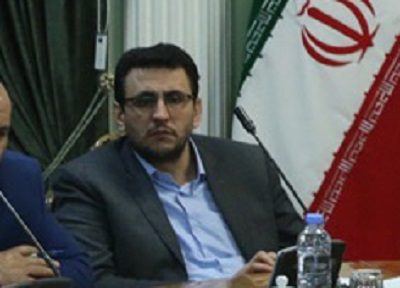 Mohammad Soltani
PhD candidate in Criminal Law
Head of branch 3 of Revolutionary Court, Mashhad (2010 - Oct 2019)

Human Rights Violation:

Issuing prison sentences to the Baha'i minority (2010 - 2018)

read more

Institution

Islamic Revolutionary Courts

Location

Mashhad

Rights Violated

Right to a fair trial, Right to freedom of religion and belief, Right to non-discrimination

Description

Soltani is responsible for issuing heavy prison sentences to citizens of the Baha'i minority, due to their religious beliefs, through unfair trials with lack of due process, and the use of extrajudicial procedures.

Two Baha'i sisters, Nika and Nava Kholusi, were arrested by Mashhad intelligence agents in September 2012, and after more than six months of detention, without a hearing. They were released on bail (of three billion Rials each) on 1 April, 2013.

Nika and Nava Khulusi were eventually tried in a court presided over  by Judge Mohammad Soltani in May 2013, on charges of "membership in a Baha'i organisation" and "propaganda in favour of the Baha'i faith." They were sentenced, respectively, to six years and four and a half years in prison. In February 2015, Manouchehr Kholusi, a Baha'i citizen, was sentenced by Judge Soltani to six years in prison on charges of "acting against national security" and "propaganda against the regime."

On 30 March, 2017, five Baha'i citizens, Dari Amiri, May Kholousi, Saghi Fadai, and Shayan Tafzili, were sentenced to one year in prison each, in Branch 3 of the Revolutionary Court of Mashhad, presided by Judge Mohammad Soltani, on the charge of propaganda against the regime.

Sources

Two Baha'i sisters living in Mashhad were sentenced to a total of ten and a half years in prison, Taghato, March 2013

https://justice4iran.org/persian/wp-content/uploads/2018/07/%D8%AF%D9%88-%D8%AE%D9%88%D8%A7%D9%87%D8%B1-%D8%A8%D9%87%D8%A7%DB%8C%DB%8C-%D8%B3%D8%A7%DA%A9%D9%86-%D9%85%D8%B4%D9%87%D8%AF-%D9%85%D8%AC%D9%85%D9%88%D8%B9%D8%A7-%D8%A8%D9%87-%D8%AF%D9%87-%D8%B3%D8%A7%D9%84-%D9%88-%D9%86%DB%8C%D9%85-%D8%AD%D8%A8%D8%B3-%D9%82%D8%B7%D8%B9%DB%8C-%D9%85%D8%AD%DA%A9%D9%88%D9%85-%D8%B4%D8%AF%D9%86%D8%AF-_-%D8%AA%D9%82%D8%A7%D8%B7%D8%B9-_-Taghato.pdf

Six years in prison for a Baha'i citizen, HRANA, 11 February, 2015

https://www.hra-news.org/2015/hranews/b-509/

Five Baha'i Citizens Sentenced to Imprisonment by theRevolutionary Court of Mashhad, Hrana, March 2017

https://justice4iran.org/persian/wp-content/uploads/2018/06/%D8%AE%D8%A8%D8%B1%DA%AF%D8%B2%D8%A7%D8%B1%DB%8C-%D9%87%D8%B1%D8%A7%D9%86%D8%A7-_-%D9%85%D8%AD%DA%A9%D9%88%D9%85%DB%8C%D8%AA-%D9%BE%D9%86%D8%AC-%D8%B4%D9%87%D8%B1%D9%88%D9%86%D8%AF-%D8%A8%D9%87%D8%A7%D8%A6%DB%8C-%D8%A8%D9%87-%D8%AD%D8%A8%D8%B3-%D8%AA%D9%88%D8%B3%D8%B7-%D8%AF%D8%A7%D8%AF%DA%AF%D8%A7%D9%87-%D8%A7%D9%86%D9%82%D9%84%D8%A7%D8%A8-%D9%85%D8%B4%D9%87%D8%AF-%D8%AE%D8%A8%D8%B1%DA%AF%D8%B2%D8%A7%D8%B1%DB%8C-%D9%87%D8%B1%D8%A7%D9%86%D8%A7.pdf

Human Rights Violation:

Issuing widespread death sentences (At least 2010- at least October 2018)

read more

Institution

Islamic Revolutionary Courts

Location

Mashhad

Rights Violated

Right to a fair trial, Right to life

Description

Mohammad Soltani, as the head of Branch 3 of the Revolutionary Court of Mashhad, was responsible for issuing and carrying out death sentences in Vakilabad Prison in Mashhad. From June 2010 to December 2010, at least 100 prisoners were secretly executed en masse in Vakilabad Prison, without any official announcement. Also, from late March 2011 to May 2011, at least 70 prisoners were secretly executed en masse in Vakilabad prison.

These large-scale executions were carried out "en masse", "unannounced" and without regard to due process. Death sentences have been handed down in trials lasting less than a few minutes and the defendants were deprived of their right to a fair trial. These conditions place these executions in the category of "illegal" and "extrajudicial" executions.

Sources

Disclosure of the names of 110 prisoners who were secretly executed, Iran Human Rights Campaign, 6 December, 2011

https://justice4iran.org/persian/wp-content/uploads/2018/02/Larijani-8.pdf

Continuation of secret executions in Vakilabad prison, Mashhad, Iran Human Rights Campaign, June 2011

https://persian.iranhumanrights.org/1390/03/executions_vakilabad_90/

Head of Branch 3 of the Revolutionary Court of Mashhad: Repetition of the crime of "methamphetamine‌", even for possessing one gram, will be punished by death, ISNA

https://www.isna.ir/news/91043017934/%D8%B1%D9%8A%D9%8A%D8%B3-%D8%B4%D8%B9%D8%A8%D9%87-%D8%B3%D9%87-%D8%AF%D8%A7%D8%AF%DA%AF%D8%A7%D9%87-%D8%A7%D9%86%D9%82%D9%84%D8%A7%D8%A8-%D9%85%D8%B4%D9%87%D8%AF-%D8%AA%D9%83%D8%B1%D8%A7%D8%B1-%D8%AC%D8%B1%D9%85-%D8%B4%D9%8A%D8%B4%D9%87-%D8%A7%D9%8A-%D9%87%D8%A7-%D8%AD%D8%AA%D9%8A

Deputy prosecutor in Revolutionary Prosecution Office, Mashhad (13 Oct 2018 - present)
On April 13, 2011, the European Union placed 32 Iranian officials on the human rights sanctions list, including Seyed Mohammad Soltani, for their role in widespread and grave violations of the rights of Iranian citizens. According to this decision, Soltani will be banned from entering the countries of this union and all his assets in Europe will be confiscated.
According to the EU statement, Soltani was sanctioned because of his role in the summary trials held behind closed doors without respecting the basic rights of the accused and issuing the death sentence extensively without going through the legal process.
On 24 September 2020, the US Treasury put Soltani on the list of human rights sanctions,  referring to his role as judge of the Revolutionary Court of Mashhad in "for sentencing Baha'is in Iran on dubious charges related to their exercise of freedom of expression or belief."  According to this decision, the possible assets of Soltani will be confiscated in the United States and he will be banned from entering this country.